Hidimba temple in Manali (Shalin, Rahul and Pilak in the bottom left)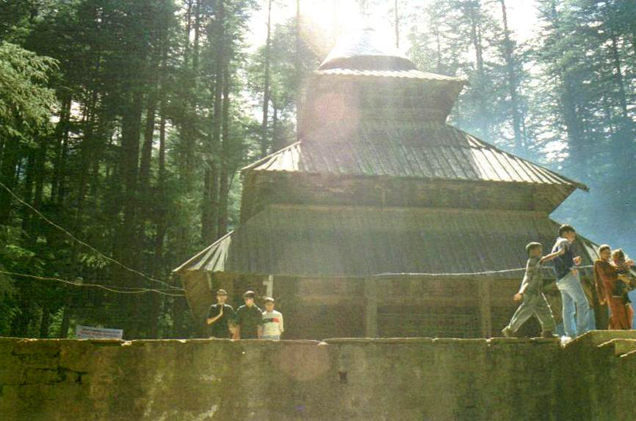 Rahul fooling around before the trip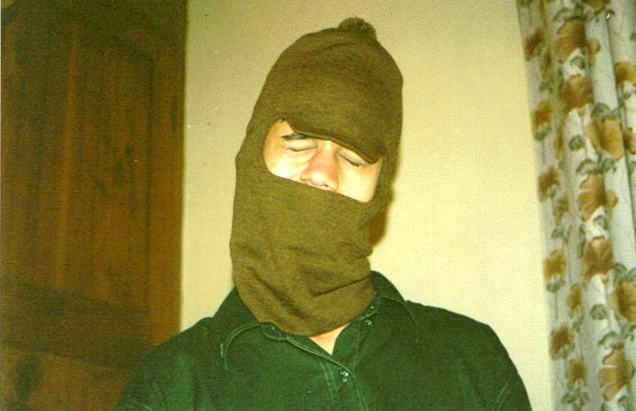 More Rahul fooling around... he does a lot of that.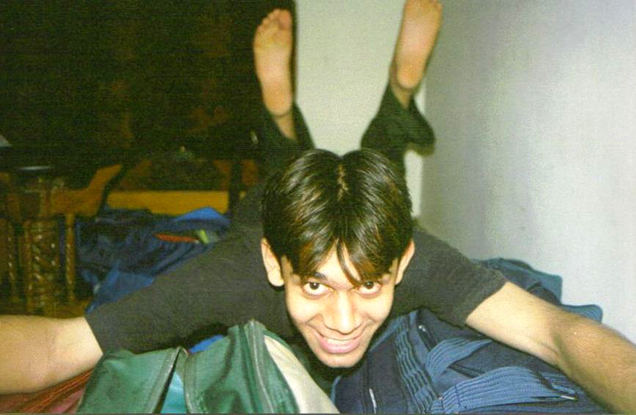 I show preparedness in the face of a floundering Rahul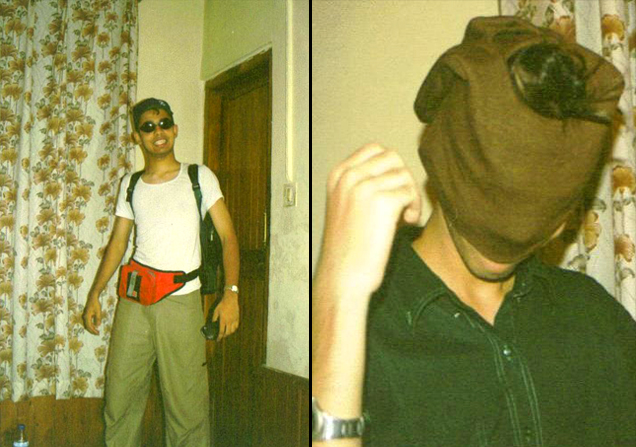 Parasailing in Manali!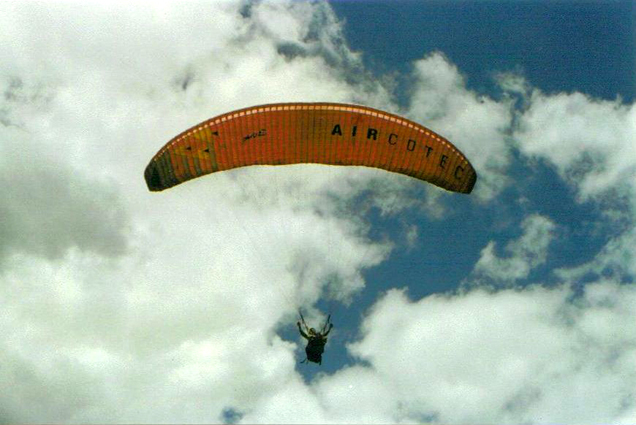 Thats me on some guy's crotch, hanging on for dear life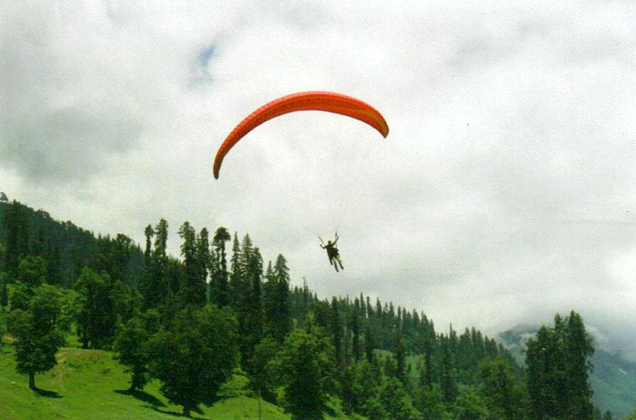 Jivesh lands!! Always makes a big entry!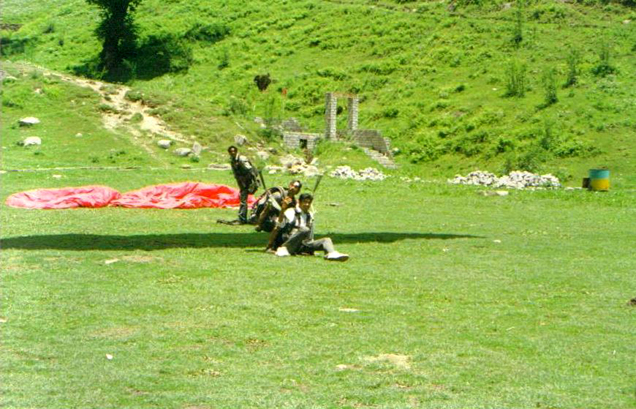 Jivesh says BAH! before starting off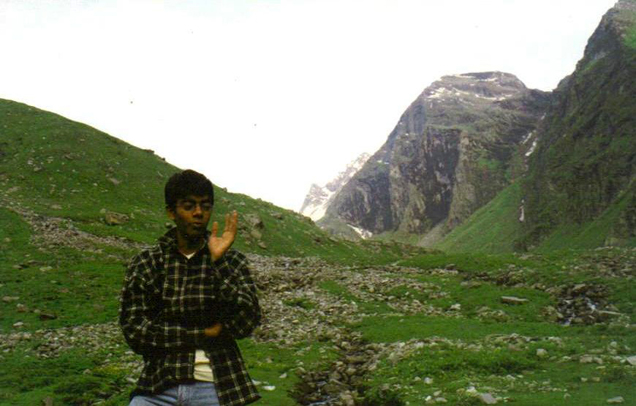 Jivesh crashes after the first session of trekking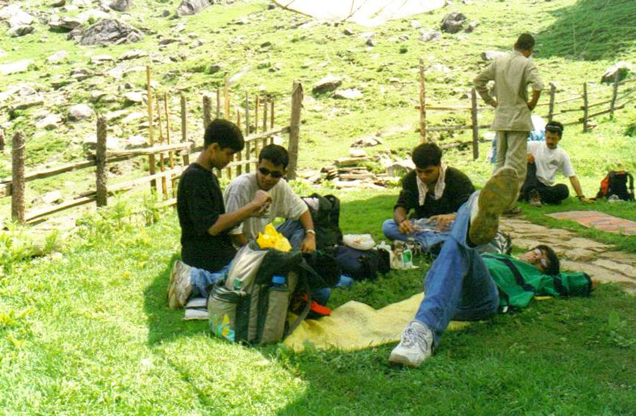 (those were the most disghusting sandwiches ever, and we ate them like nothing in the world tasted better.)
The misty mountains portend impending DOOM!
Jivesh oscillates between REST and READY
Pilak and Jivesh at the end of the first day (Day 1 of 9)
This little doggie followed us along for the most part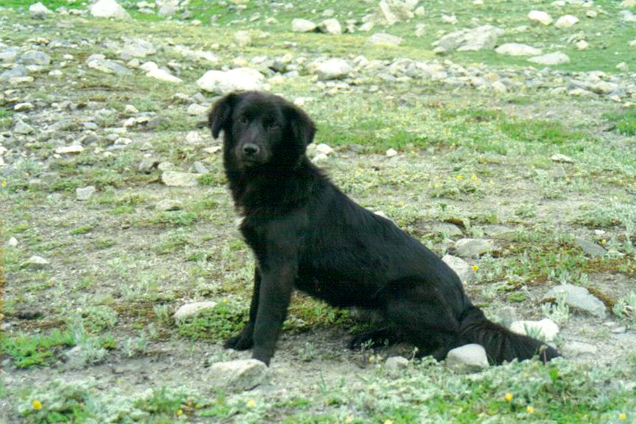 Rahul tries to fly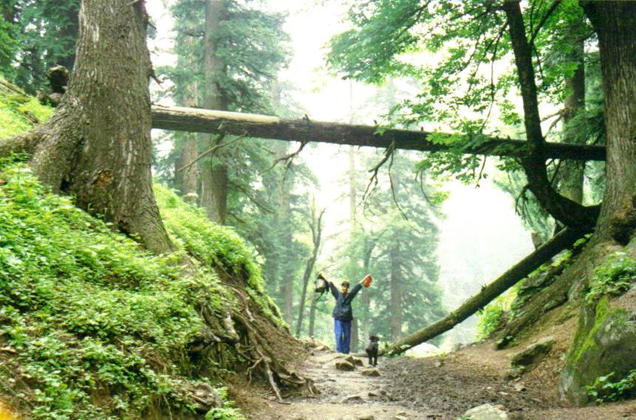 Rahul's listening to a walkman - yes, it was those many years ago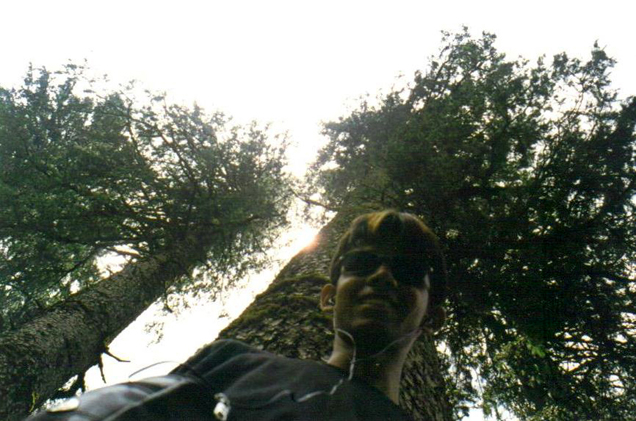 Jivesh, Munjal and I rest after the first day. (all these pictures are couresy Mr Munjal Rangwala)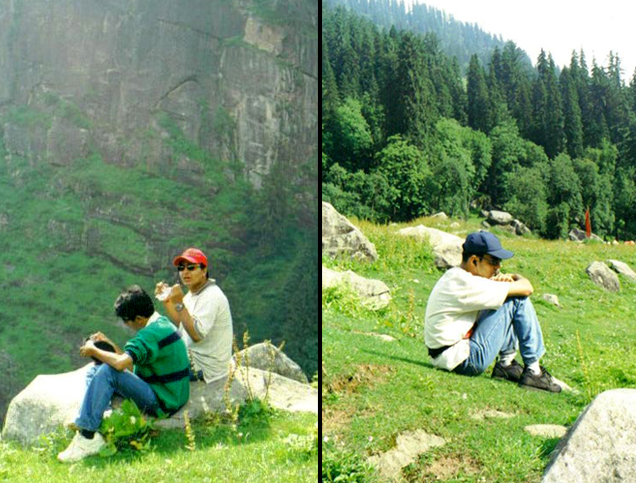 HAMTA PASS! 14,000 feet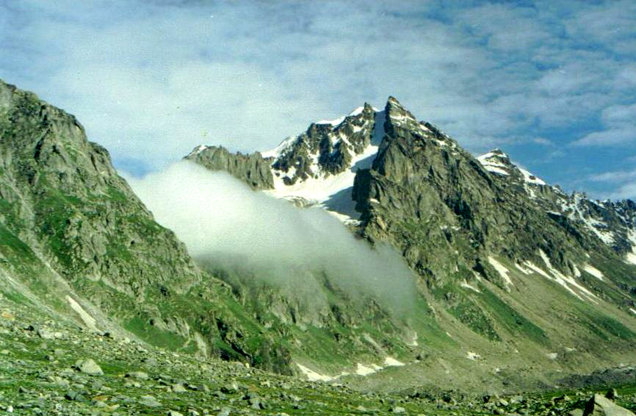 Just as we got closer, the weather turned bad!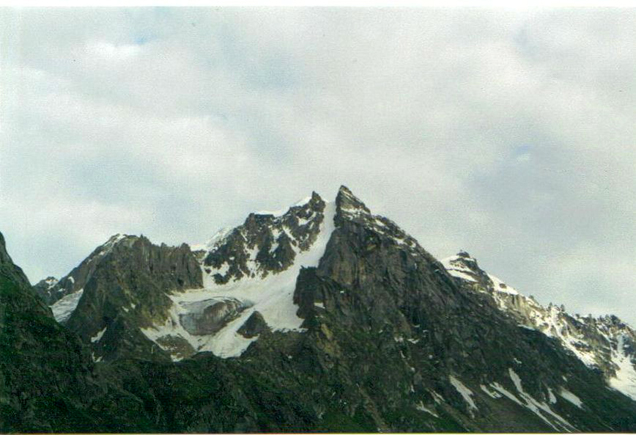 Not an easy ascent!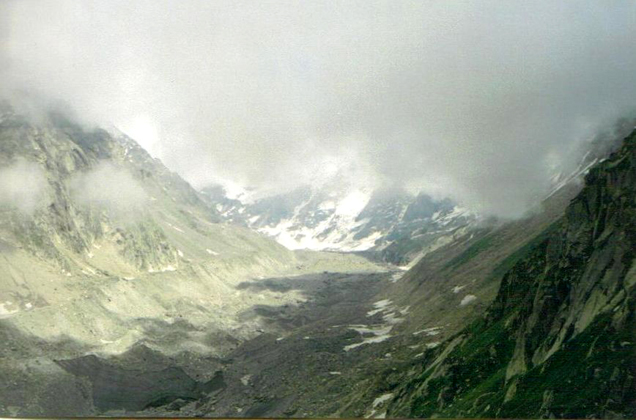 Finally at the top of the pass. Too tired to move, dead if you don't.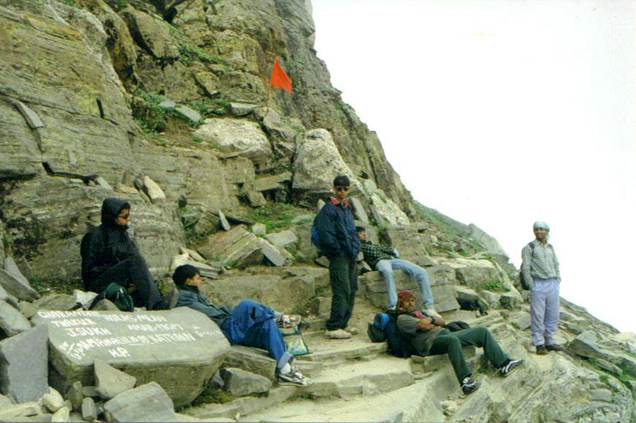 The campsite after the hardest part. Day 3 ends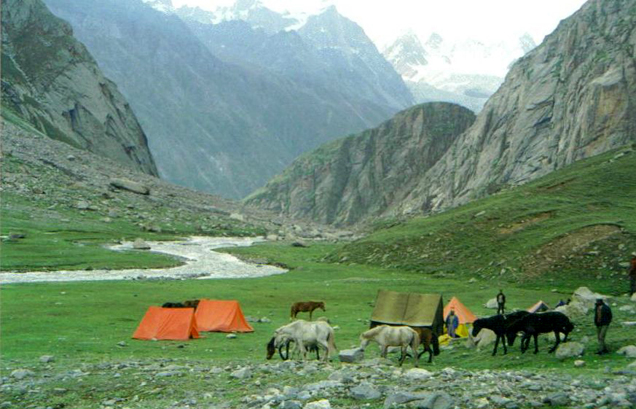 Gujju Dhoklas put a tent together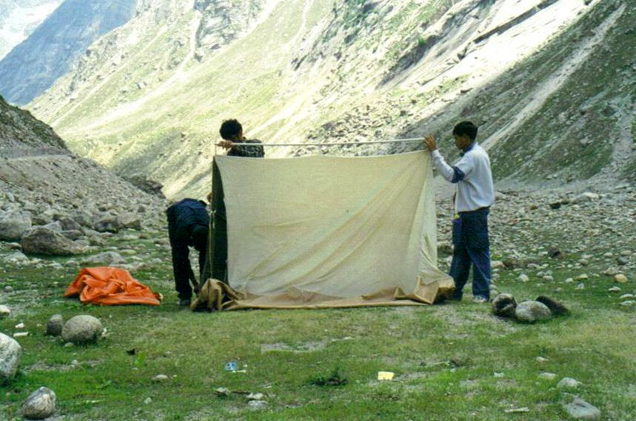 Pilak objects as Shalin urinates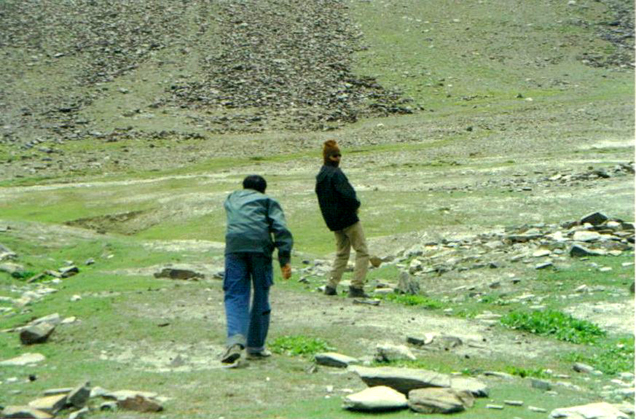 Leaving Hamta pass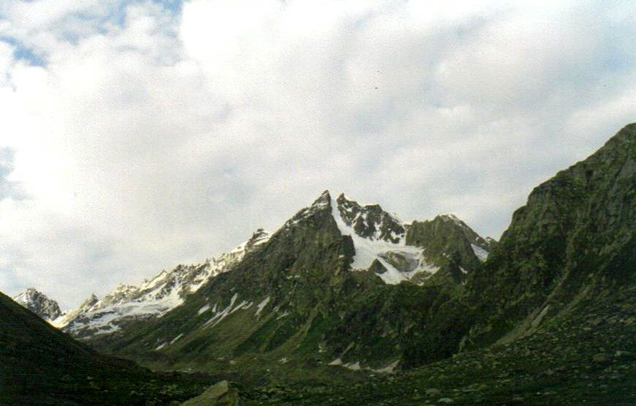 The lads on a ledge and recovered from Hamta on Day 4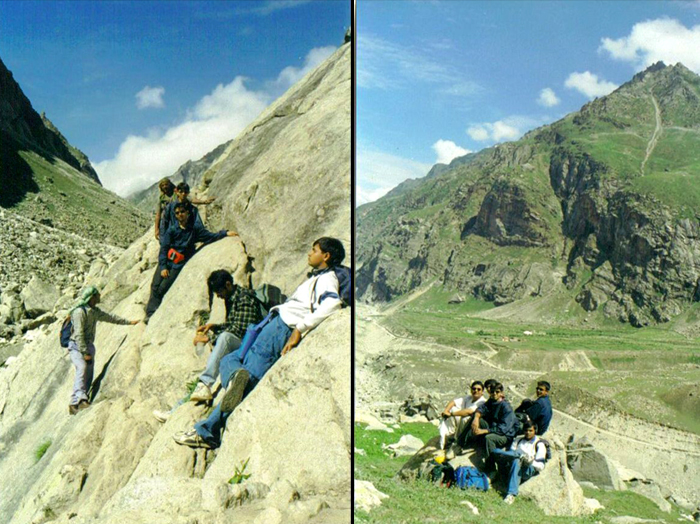 Scary mountains turned surreal with fresh snowfall (Day 6)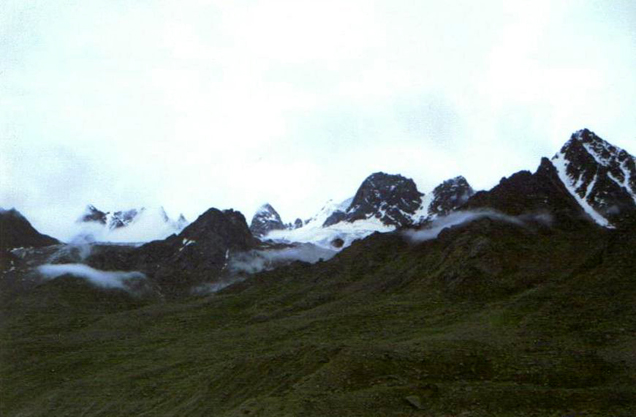 Striking a pose, one of fatigue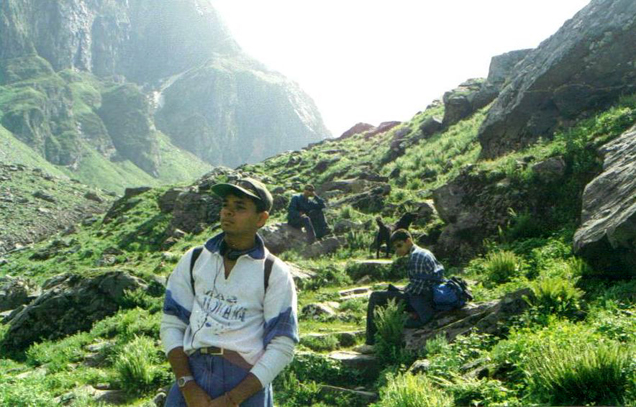 Pilak rejoices at the first sight of manmade road after a week in the wild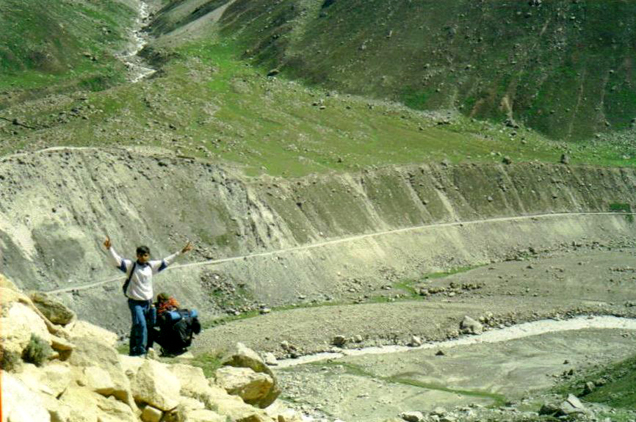 But we bypass civilization, for heaven awaits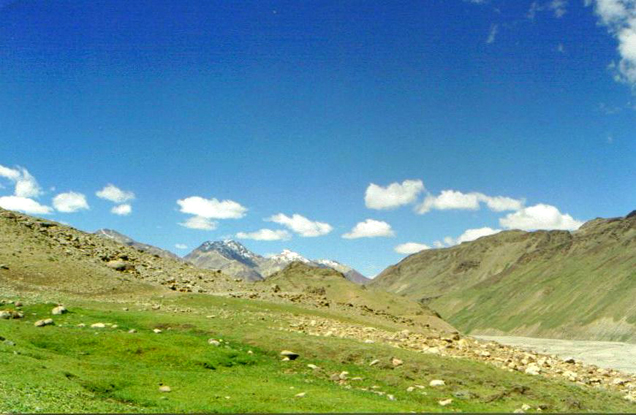 I have never seen a prettier sky than I saw on the way to Chandertaal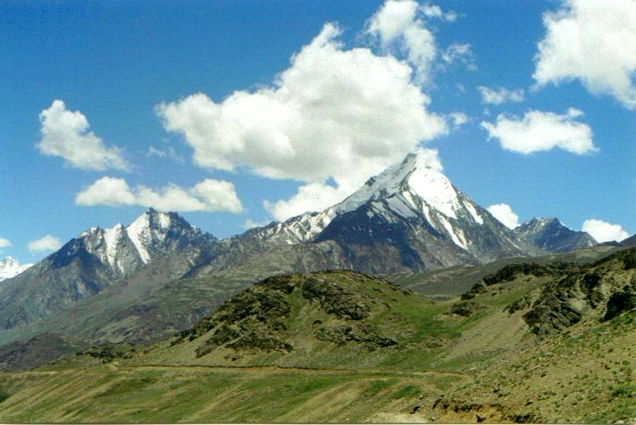 Chandertaal or Moon Lake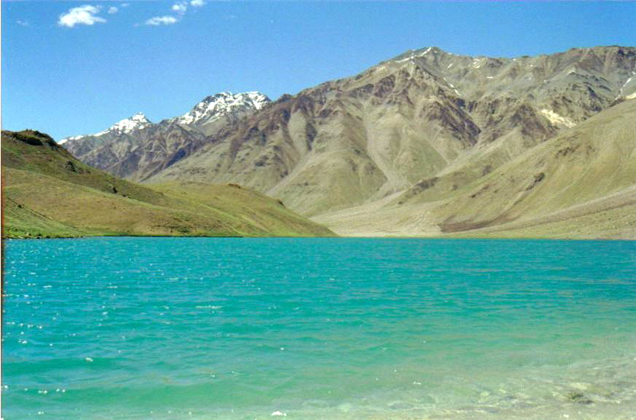 THE END!
OUTTAKES:
Collapsation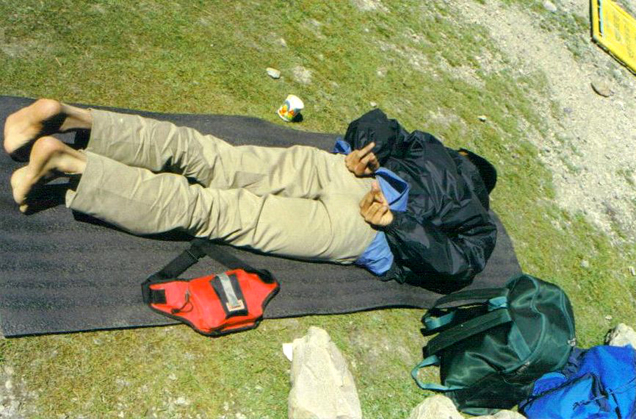 What is wrong with this picture? Two words: Wardrobe Malfunction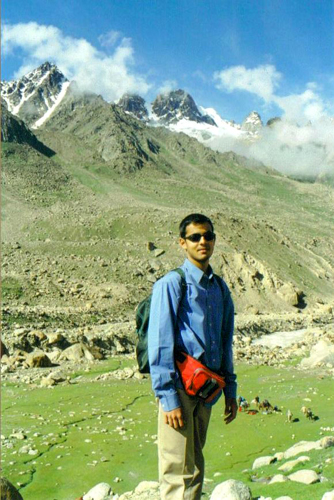 Rahul's yellow streak hair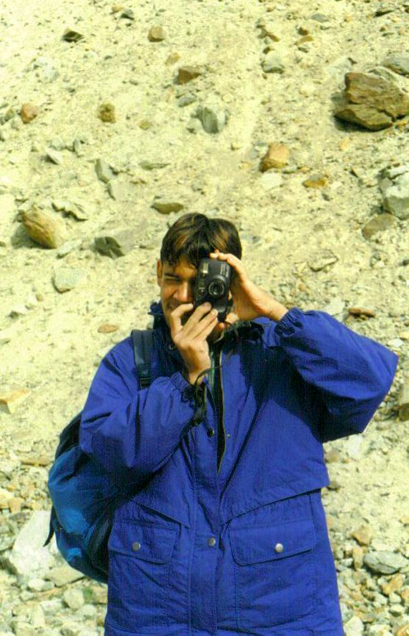 The maniacal cook(round goggles) and crazy guide (green bandana)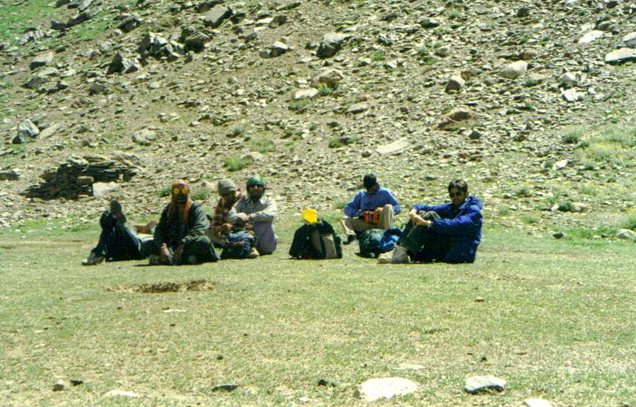 I hope we can do this again.